The LPO Turn Around
What makes LPO work By Michael Plunk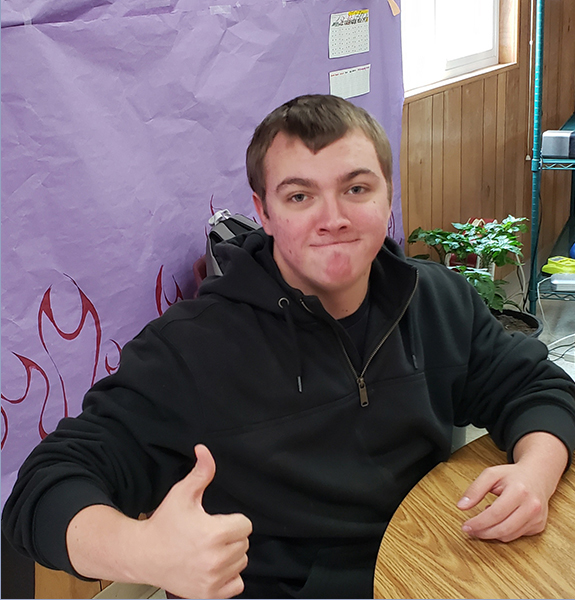 When people hear the name Lake Pend Oreille High School they might think of dropouts or failures. Well, that's the thing about LPO, it's a school where kids go when the other schools haven't been working out. Kids go to LPO because they want to turn their high school careers around so they can get their diploma. LPO might be the school everyone thinks of as the one with the bad kids, but they are still kids, they're still in school, and they are using their new lease on education as an opportunity to be successful in the future. 
The students weren't necessarily successful at traditional high school. That said, when the students at LPO face a challenge, they overcome it with the help of the staff. LPO is the school that is here to help their students pass and get their diplomas.
LPO has presented solutions to many students who otherwise would have dropped out. For example, Logan Jourdan switched to LPO last year. He needed about 25 credits to graduate, which isn't really possible being a senior. Even after not passing his last year he came back to this school because Logan found the school that works for him and works with him. Even though Logan didn't have enough credits to graduate, he felt welcome at LPO and came back to be the first person in his family to graduate.                                                                                                                                                                             
Another student at LPO would be David Springsteel. It's his first year here as a new student and he was looking for more help in school. Even though this is his first year, he is still managing to pass every class. What is making David successful at LPO is the fact that the classes are smaller so he can get the help needed. David finds that, since the school has a smaller number of people, it allows him to work with his teachers, as well as really get to know his peers. 
In conclusion, LPO is a school that is here to help students. It's a school that cares about what is going on in the students' lives and, most of the time, if you have a problem, the staff will do their best to help you with your problem. In closing, LPO is a great school for students to finish their high school careers with the assistance of the staff.